The process of SEO or search engine optimisation is something that all online businesses should be practising in order to increase their exposure and online presence. By optimising your site and your offsite content, you can boost your search engine rankings which will in turn mean that your site is visited by more people.
A lot of people seem to be scared away from SEO as they regard it as being too technical and complicated to understand but that is not necessarily true. Not only are there some basic steps that most people should be able to master, but there are also some helpful online tools that can help you with the more tricky stuff. Here are three great examples of the many dashboards, plug-ins and web tools that help you on your SEO journey.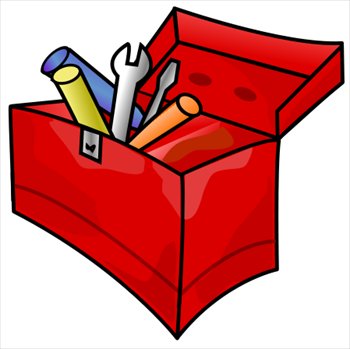 HitTail
If keywords are regarded as important to an SEO expert then keyword research is as important as the air we breathe. The process of deciding which keywords to target is one that should be carried out diligently and with great detail. Luckily though there is a handy tool that can aid you with this research called HitTail.
Not only does this great site give information on some of the widely searched terms that you should be focussing on but it also presents you with data regarding some of the terms that have significantly fewer searches but that could have a really positive impact on your SEO. These lesser used keywords are known as the long tail (hence the name HitTail) and as Google continues towards a more semantic search engine they could become more poignant than ever.
Hootsuite
There has been plenty of talk in the SEO industry in the last year about how important social media has become. Google and other search engines are now rewarding websites that are regular engaging in 'social activity' by viewing them as more relevant and therefore ranking them higher in their results.
An effective social media strategy is something that requires a lot of time and effort but with this great dashboard your job will be made a lot easier. Not only does Hootsuite allow you to post content onto multiple social media sites at the same time but it also helps you to plan your tweets and posts and then schedule when and where you want to post them. Just be sure to regularly update it and to log in a few times a week to post some more spontaneous content.
SEOMoz Crawl Diagnostics
This tool is the only one on the list that you have to pay to use but it is arguably the most important and effective. There is no point in having a fantastic SEO strategy and distributing wonderfully unique content throughout the web if you haven't got your own house in order first. Without fixing your website and correcting any errors that may be on it you could be doing some amazing SEO but not reaping the full benefits.
SEOmoz's crawl diagnostics tool will be able to highlight any errors on your website such as duplicate content, 404 errors or missing title tags. It will even warn you of more minor things such as whether your metatags are too long and in danger of not being fully displayed in Google. Once you have addressed these problems you can then get back to doing some brilliant SEO and increasing your website's online presence.
Whether you are an independent business owner in London or part of an agency doing SEO in Bristol like me, these tools are sure to be of great use. There are plenty more out there too so why not add any others that you like to use in the comments below.
Chris Mayhew writes here on behalf of Marketing By Web. This online marketing agency offers services in Google adwords, SEO and social media management. Visit their website today to see how they can help take your business to the next level.
Image by Free Clipart Now